After my talk at WebExpo 2013 I was approached by Czech designer Adam Hrubý who handed me his business card:
Smart! This "reverse" business card doesn't ask the receiver to please contact the one who gave it out. Instead it tells the recipient that he's lucky to get one. And it's personal at the same time. I love it!
Moment Cards
I didn't show the front of the card, but mine said: "I love you style". Apparently, Adam has a made a whole set of different fronts: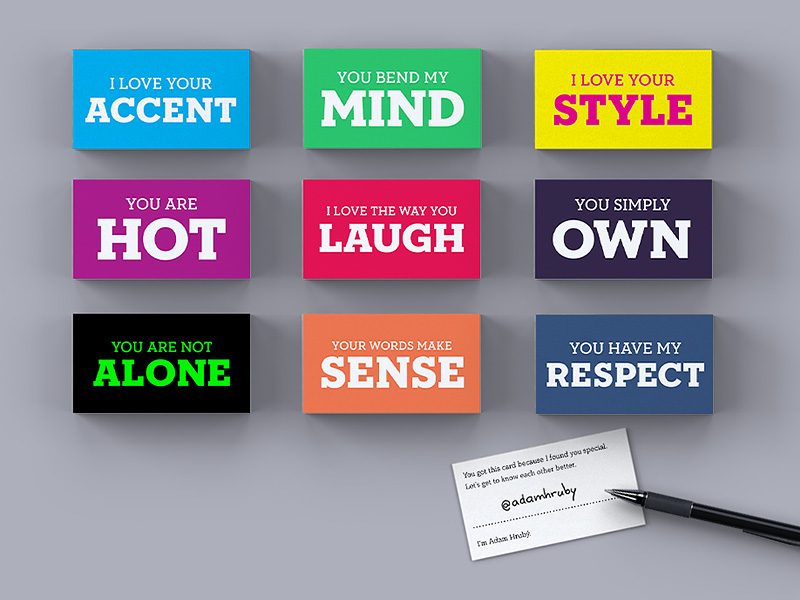 Check out his shot on Dribbble.